Need some extra cash, and looking to clear out some clutter.  We share some tips with KTLA News to help Turn you Clutter into Cash
By David Rae Certified Financial Planner™, Accredited Investment Fiduciary™
Are you ready to turn you Clutter into Cash?
Recently, I appeared on the KTLA Money Smart segment with Glenn Walker.  The topic of discussion was how to turn your clutter into cash.  This got me thinking about all of the other ways to get organized so I decided to reach out to the fabulous professional organizer, Laura Ellis, for more tips on getting organized and clearing out clutter.
Here is the quick tip from organizing expert Laura Ellis, CPO®, Organized by Ellis
"Start small, said Ellis.  "Declutter a space that gives you big visual impact with low emotional involvement. The junk drawer, kitchen counter or medicine cabinet are good places to start. You'll have quick success which will motivate you to tackle your next decluttering project. If you get into the photos and paper too soon you could get overwhelmed and abandon ship."
It's important to remember that you don't have to clean out the whole garage all at once.  You can have a big impact with some small actions.   Start with the low hanging fruit such as items that you know you will never use again.  Other items that are sentimental or in large quantity such as stamps or baseball cards, for example, can be set aside for the moment.  In cases like this, take your time to consider the pros and cons of hanging on to these items before tossing them.
Success Story  Clutter into Cash –
A client of mine has an extensive poster collection.  Let's just say he has too many posters for him to see and enjoy.  He has been slowly selling them to collectors which has brought in tens of thousands of dollars.  He decided to use that money to travel and buy a new car.  I'm pretty sure he gets more use out of the money and car than the posters that were sitting in the back of his closet for decades.
This type of "spring cleaning" can be done any time of year.   We all have stuff we don't need that is cluttering up our lives.  Turn your clutter into cash.  Sell it!  Donate it!  Give it away or just throw it away.
If you can turn your clutter into cash or make the world a better place by donating unwanted items to charity or to a friend, everybody wins.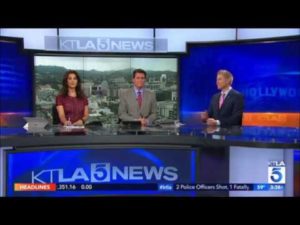 Live for Today, Plan for Tomorrow.
DAVID RAE, CFP®, AIF® is a Los Angeles-based retirement planner with DRM Wealth Management.  He has been helping friends of the LGBT community reach their financial goals for over a decade.  He is a regular contributor to the Advocate Magazine, Investopedia and Huffington Post as well as the author of the Financial Planner Los Angeles Blog.  Follow him on Facebook or via his website www.davidraefp.com
Women, Money Smart Couples Sharing the Power Seat KTLA VIDEO