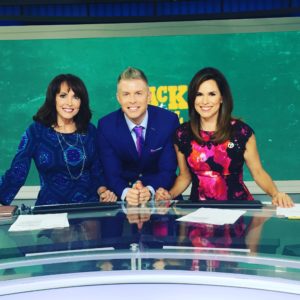 By David Rae Certified Financial Planner™, Accredited Investment Fiduciary™
Back to School Tips, cheap and easy ways to pay for college. Fiduciary Financial Planner David Rae is in studio on the ABC 7 Eyewitness News with Ellen Leyva and Coleen Sullivan. College may seem out of reach for many as tuition costs skyrocket.  But with a little work you may surprised at how affordable it can be.  That private school with an estimated cost of $70,000 plus per year could end up costing less than a state school if you qualify for financial aid.
Cheap and Easy Ways to Pay for College Tips:
-40% of Students don't apply for financial aid.
-Fill in the FAFSA
-Look for Scholarships.  Many scholarship have no one apply.  This may take a bit of work and digging (and probably some essay righting) but many scholarships can give you thousands of dollars for tuition.
-Parents don't raid your retirement to pay for college.
-Consider Community College, this alone can cut cost in half.  I won't say community college is free, but it is pretty darn close.  You can also take a few classes at a time.  You by the class rather than the semester.
-Consider living a home to save money is possible.
Live for Today, Plan for Tomorrow.
DAVID RAE, CFP®, AIF® is a Los Angeles-based  Fiduciary Certified Financial Planner with DRM Wealth Management a Registered Investment Advisor. He has been helping friends of the LGBT community reach their financial goals for over a decade. He is a regular contributor to the Advocate Magazine, Investopedia and Huffington Post as well as the author of the Financial Planner Los Angeles Blog. Follow him on Facebook, or via his website www.davidraefp.com