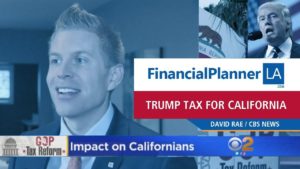 Tax Planning Los Angeles in light of the GOP Tax Bill – CBS News covers what it may mean for you and your finances. With Guest Financial Planner LA David Rae speaking with Jeff Michael and Kara Finnstrom.
By David Rae Certified Financial Planner™, Accredited Investment Fiduciary™
I was recently on the CBS News Los Angeles discussing what GOP Tax Plan means for Los Angeles.  Who will the Tax reform help. Who will end up paying more in taxes. Sadly, the answer is likely man of you reading this will be hurt by many provisions in this GOP tax bill.
A few areas of concern Los Angeles with the GOP Tax Plan:
-The Mortgage Deduction is Limited.  $750,000 may be Mansion in Kansas, but it is a dirt lot in much of Los Angeles.
-Limiting of the State and Local Tax Deduction.  Things state taxes and property taxes.
-Elimination of deduction for unreimbursed employee expenses. This on is especially rough on those in the entertainment industry. Have an agent or manager? This change will cost you a ton.
-Limiting of Home Equity Lines of Credit Tax Deduction
Speaker Paul Ryan is telling us success stories of people who are getting an extra $1.50 per week.  What would you do with a whopping $1.50 per week? I may sound like I'm complaining, but I wish I was lucky enough to be getting $1.50 per week, rather than paying thousands more.  The GOP Tax Bill literally seems to try and punish the hard working people of cities like Los Angeles, San Francisco New York and San Diego.
Be Proactive and do what you can to keep more of your hard earned money.  Tax Planning Los Angeles is the name of the game for 2018.
Live for Today, Plan for Tomorrow.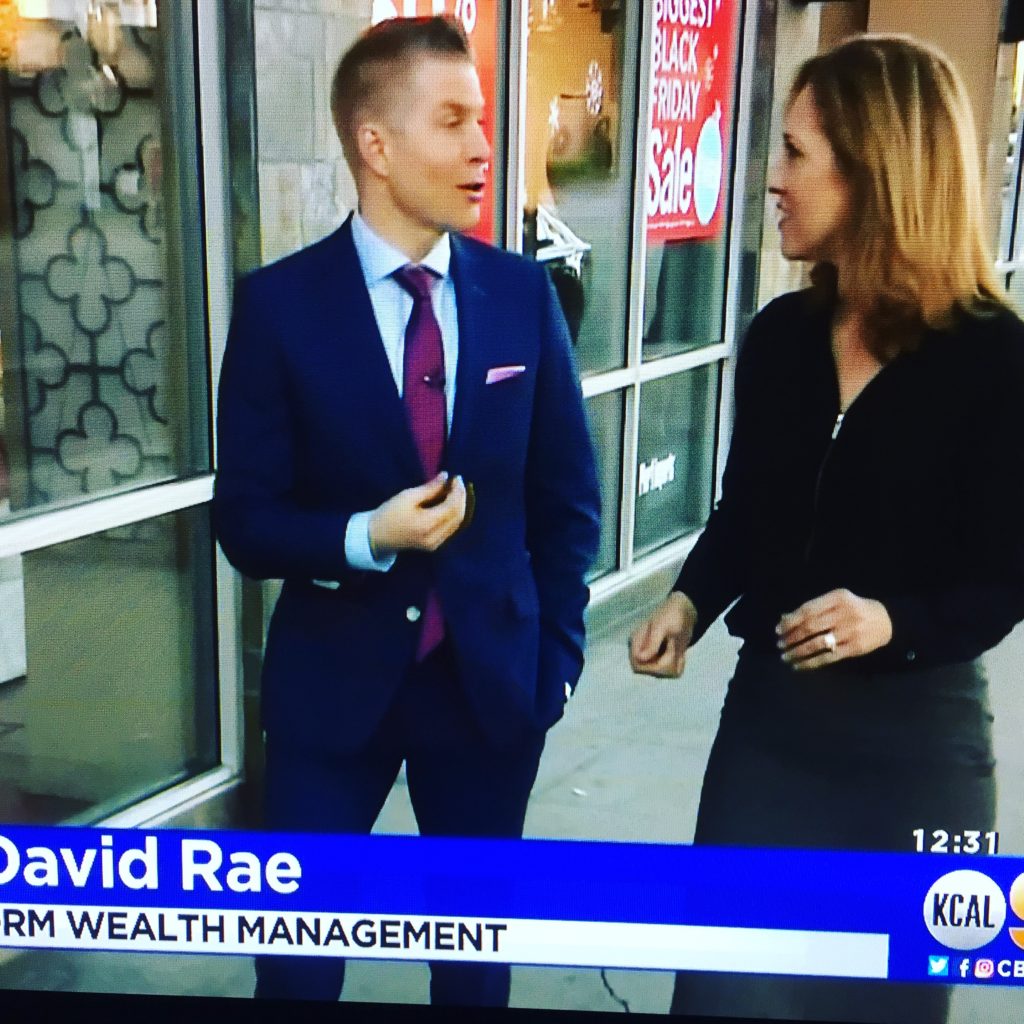 If you like this tax planning video you may also like:
Los Angeles What the GOP TAX Bill Means For You ABC 7 News Video